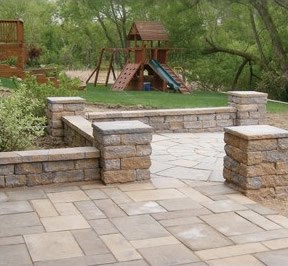 Welcome to Sun & Rainfall Bulkyard, LLC., your landscaping solution for southeastern North Carolina and northeastern South Carolina.

Sun & Rainfall provides superior landscaping products for all needs, including rock and stone, bulk and bagged mulch, statuary and sod. Whatever your need, Sun & Rainfall is the solution.

Sun & Rainfall is conveniently located in Shallotte, North Carolina, allowing easy access to the surrounding areas such as Wilmington, Myrtle Beach, Columbia, Charlotte, Raleigh and all areas in between.

In addition to our "standard" line of landscaping products, we can also special order products for your project. Whether you are a contractor or homeowner, no project is too large or too small.

For large projects and contractors projects, please contact us for quotes and additional information.

We appreciate you taking time to visit our website and look forward to having you stop by our shop to see the unique and beautiful products that we offer. There is something for everyone, even the kid's!

Have a WONDERFUL DAY and don't forget to look for the purple dinosaur out front!